Layer Up
The coolest thing about spring: you. From statement-making ring stacks to 14K yellow gold chains and medallions, the spring forecast is all about layers. In our expert opinion, the more, the better.
Shop now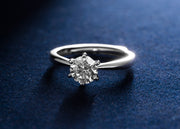 Styling
Layering your necklaces is a beautiful way to achieve laid-back glamour and promote your personal style while increasing the functionality of your jewellery collection, allowing you to use more of what you already have and invest in key statement pieces to enhance your existing look. It's a message at the heart of the Catherine Best brand; Love it, Want it, Wear it!
Shop now
Handcrafted in Seattle
Our highly skilled artisans exceed industry standards with sparkling GIA-graded natural diamonds, the finest-quality materials and outstanding engagement ring design at an amazing value.
Shop now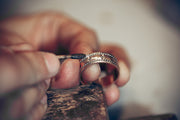 NEW ARRIVALS
New members get 15 % off their first purchase
BEST SELLER
New members get 10% off their first purchase